be the change
One Clip at a Time strives to take our efforts to a national level, one teacher at a time. That's why we are pleased to offer two professional development institutes (one in June and the other in July) in Chattanooga, Tennessee open to educators across North America. Each two-day session includes a day of training on the One Clip curriculum and a site visit to the Children's Holocaust Memorial in Whitwell, Tennessee. Participants will also get the unique opportunity to meet one-on-one with originators of the Paper Clips Project, including Linda Hooper, Sandy Roberts and David Smith.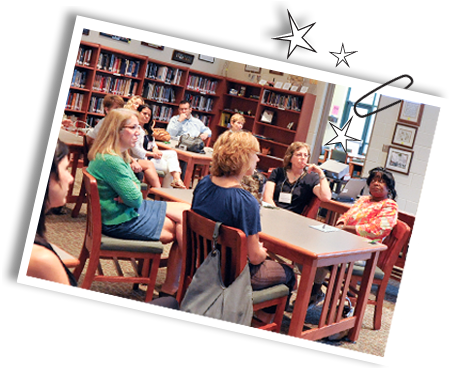 The details:
The first day of each session will be held in downtown Chattanooga, Tennessee. The second day of each session will be held at Whitwell Middle School in Whitwell, Tennessee
A conference fee of $400 is waived for all participants – yes, that means it's FREE!
The conference includes lunch both days
Attendees pay for their own accommodations and travel to/from Chattanooga
Attendees will receive their own One Clip Kit, which includes a copy of the Paper Clips film, an informational CD, detailed lesson plans and primary source document
 2020 Summer Institutes in Chattanooga: TBA
Are you interested in attending a Summer Institute in New York?  Click here for more information.