Paper Clips the Film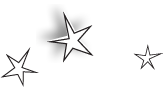 Paper Clips is the moving and inspiring documentary film that captures how these students responded to lessons about the Holocaust-with a promise to honor every lost soul by collecting one paper clip for each individual exterminated by the Nazis. Despite the fact that they had previously been unaware of and unfamiliar with the Holocaust, their dedication was absolute. Their plan was simple but profound. The amazing result, a memorial railcar filled with 11 million paper clips (representing six million Jews and five million gypsies, homosexuals and other victims of the Holocaust) which stands permanently in their schoolyard, is an unforgettable lesson of how a committed group of children and educators can make a difference.
Watch the film trailer now!